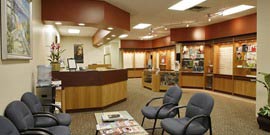 Commercial Remodeling
As a Commercial General Contractor we create and build tenant space from Deli's., Offices, Restaurants, Exterior Mall Remodels, Event Centers, and Retail.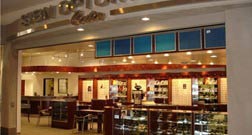 General Contracting
As a General Contractor in the Construction field, we customize offices for Optometrists, Eye Doctors, and General Practitioners, Attorneys, Retail Shops, Clothing Stores and much more.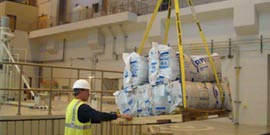 Industrial Renovation
As a local Construction Company, we build projects for Industrial, Military, Public Works and City Agencies, and all types of Commercial Construction Renovations. 
DESIGN | BUILD | QUALITY IS OUR PROMISE TO YOU!
We hear it a lot, "the contractor we called won't return our calls" or "they finished a job and has not come back to finish".
We guarantee that you won't be saying that about Triple G Construction Inc.
First of all, the customer always comes first. We always respond, and we finish when we say we are going to finish. Understandably, some construction projects have unforeseen set backs, this is why communication is very important to us. We will keep you up to date every step of the way. We establish a CPM Schedule. We get excited when a phase is finished or progressing, we walk it with you, show you, and explain to you what is happening, where, when and why.
In some cases in a rush scenario, we work into the late hours to get your job done. We operate 24/7, don't be surprised if you get a call back on a weekend or after normal hours, we don't stop until your project is complete and to everyone's satisfaction. Call a Construction Company you can trust.
We are a local construction company specializing in:
Tenant Improvement Construction
Commercial Exterior Renovations
Commercial Repairs
New Building Construction
Design Build Store Fronts
Historical Remodels
Public Works, City & Parks And Recreation Construction
Government Construction Contracts, Improvements And Repairs
General Construction Remodels
New Home Construction
Residential Remodels
Construction Of Decks, Patios & Exterior Repairs
Construction Of Additions & Building Extensions
SERVING ALL OF SOUTHERN & CENTRAL IDAHO
BOISE, MTN HOME, EAGLE, MERIDIAN, KUNA, CALDWELL, STAR, MIDDLETON, IDAHO FALLS, GARDEN VALLEY, GARDEN CITY, SMITHS FERRY, CASCADE, GREEN VALLEY, TWIN FALLS, EMMETT, HORSESHOE BEND